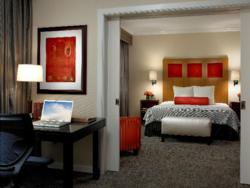 San Francisco, CA (Vocus/PRWEB) June 02, 2011
Kimpton?s Hotel Palomar San Francisco, a boutique downtown San Francisco hotel, is helping guests maintain their healthy lifestyles with its ?People In Motion? program, a daily and ongoing initiative that celebrates the health and wellness priorities of guests with morning guided runs and bicycles available for loan.
Available every morning at 7 am, hotel guests are invited to join a member of the hotel team on daily guided jogs throughout San Francisco. Runs are usually between two and three miles and all running levels are welcome.
In addition to the running program, guests who are seeking an active exploration for seeing the sites can also borrow one of the hotel?s 12 Dutch bicycles and enjoy a ride around the city. The bicycles are free of charge during the daylight hours, and are given out on a first-come, first-serve basis.
?We understand the difficulties of staying fit and maintaining a healthy lifestyle while traveling, but we also know how important it is to so many of our guests,? said Christopher Smith, general manager, Hotel Palomar San Francisco. ?Our ?People In Motion? program was designed to make it easy for guests to bring their healthy habits on the road with them ? to start the day off with a quick run, while also seeing the sites, or gaining a good workout while exploring the city on bike.
?We?ve heard from our guests that they enjoy the opportunity to run with other guests and swap stories of the sites they?ve seen, as well as getting the inside scoop on some of the must-see or do places along the running route.?
Kimpton Hotels & Restaurants recently fortified its ?stay true to you and your lifestyle? mantra by introducing new tools to inspire healthy living on the road. The company?s Mind.Body.Spa program offers guests various resources to maintaining a healthy balance while traveling, such as healthy in-room dining options for breakfast, lunch and dinner, created in partnership with renowned health and nutrition expert Joy Bauer and complimentary on demand fitness offering like in-room Pilates, meditation and core strength programming, as well as 24-hour yoga channel and the use of props and mats that complement individual hotels fitness centers.
In 2008, Kimpton became the first and only boutique hotel company to introduce organic and paraben-free spa products to its in-room spa treatment program. Kimpton?s wellness initiatives continue to come to life in different ways with new endorphin-boosting activities available at different hotels nationwide.
Hotel Palomar is a Union Square San Francisco hotel located at 12 Fourth Street in San Francisco, California. For more information about Hotel Palomar?s programs and other services, call 415-348-1111 or visit the website at http://www.hotelpalomar-sf.com. For reservations, please call 866-373-4941.
About Hotel Palomar

Hotel Palomar is a stylish, artful retreat in the heart of downtown San Francisco. Featuring a contemporary style, this award-winning, top San Francisco hotel brings together its reputation for high-touch service and individual attention with sophisticated yet understated surroundings. Home to critically-acclaimed Fifth Floor Restaurant, Hotel Palomar San Francisco is a full-service hotel that offers a myriad of personal touches such as a pet-friendly environment, hosted evening wine hour, Frette linens and a goldfish for every guest room upon request.
About Kimpton Hotels and Restaurants

San Francisco-based Kimpton Hotels & Restaurants, a collection of boutique hotels and chef-driven restaurants in the US, is an acknowledged industry pioneer and was the first to bring the boutique hotel concept to America. Celebrating its 30th anniversary in 2011, Bill Kimpton founded the company in 1981 and today it is well-known for making travelers feel welcomed and comfortable while away from home through intuitive and unscripted customer care, stylish ambience and a certain playfulness in its approach to programs and amenities.
Adjacent to the hotels are locally-loved, top-rated, destination Kimpton restaurants. Kimpton leads the hospitality industry in ecological practices through its innovative EarthCare program that spans all hotels and restaurants. Market Metrix, a recognized authority and leader in feedback solutions, consistently ranks Kimpton above other hotel companies in luxury and upper upscale segments for customer satisfaction. Privately held Kimpton operates 52 hotels and 53 restaurants in 23 cities. For more information visit http://www.KimptonHotels.com or call 1-800-KIMPTON.
# # #
Related Body Swap Stories Press Releases
Read More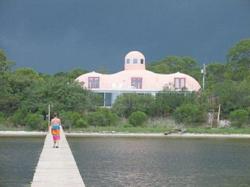 San Francisco, California (PRWEB) February 07, 2012
February is a wonderful time to visit the Lake Tahoe, and Bobzio.com gives a range of private apartments, houses, lodges, chalets, and estate vacation rental houses in the Lake Tahoe Basin and Reno Nevada places.
Travelers are searching for alternatives in vacation rental properties when they head to the Sierras to enjoy the President?s Weekend Celebration at neighborhood casinos February 25-26, and the Snowfest in North Lake Tahoe
Families traveling from San Francisco Bay Region can come have enjoyable skiing, ice-skating, snowshoeing, and snowmobiling, and remain in one particular of several well appointed vacaton rental lodgings overnight or all weekend.
The Sierra Nevada Mountain region offers mountain ranges, rivers lakes, and a lot of outdoor activities year round, which tends to make it a best vacation spot for families and singles. Vacation lodging in the Tahoe Area can be a 3-bedroom mountain chalet overlooking the lake that sleeps six, a converted rustic log cabin that sleeps 12, or a private lake house on the Lake that sleep eight.
In current years far more and much more travelers are searching for comfortable, nicely appointed vacation rentals instead of standardized "hospitality market" hotel rooms. The expanding popularity of vacation home rentals supplied by Bobzio.com stems from the want of numerous individuals to get out of a pre-packaged vacation atmosphere and into a thing that offers a bit a lot more luxury, and one thing that is personalized and private. The Net enables each travelers and private property owners to uncover each and every other by way of Bobzio.com at a decreased expense, in real time.
Everyone has a different thought of what constitutes the ideal vacation, and a large element of that is the accommodations you choose. That is why Bobzio makes every type of vacation rental readily available, so that a household of eight can enjoy their check out and stay comfortably together below 1 roof, with a complete kitchen, laundry room, and all the other extras one gets with a private vacation property.
At the exact same time, a couple on their honeymoon can locate the secluded beach front cottage or chalet condo rental that offers privacy and a charming atmosphere that makes it ideal for two.
About Bobzio.com:
Bobzio.com is a co-op of vacation rental owners, property swaps and region service providers. The site is totally free to the 1st 20,000 owners. All vacationers and hopeful homeswappers are welcome to search for their next destination. Bobzio.com offers all the perks for property owners and potential renters to connect. Travelers can pick from an extensive collection of properties, based on place, size, price, and by a assortment of functions and property varieties.
Bobzio.com is the 1st and only internet site to enable vacationers to book vacation rental properties directly with property owners employing SecurityDeposit. A service that safeguards your vacation deposit until you check in to your rental. The benefit for owners is the capacity to accept credit cards without having fees involved.
For much more info go to http://www.bobzio.com If you would like to helpful video showing you howstart a listing on bobzio right here is a beneficial video to support create a listing. You will get unlimited photos, video upload, reservation calender, map, and e-mail get in touch with form.
###
Read More